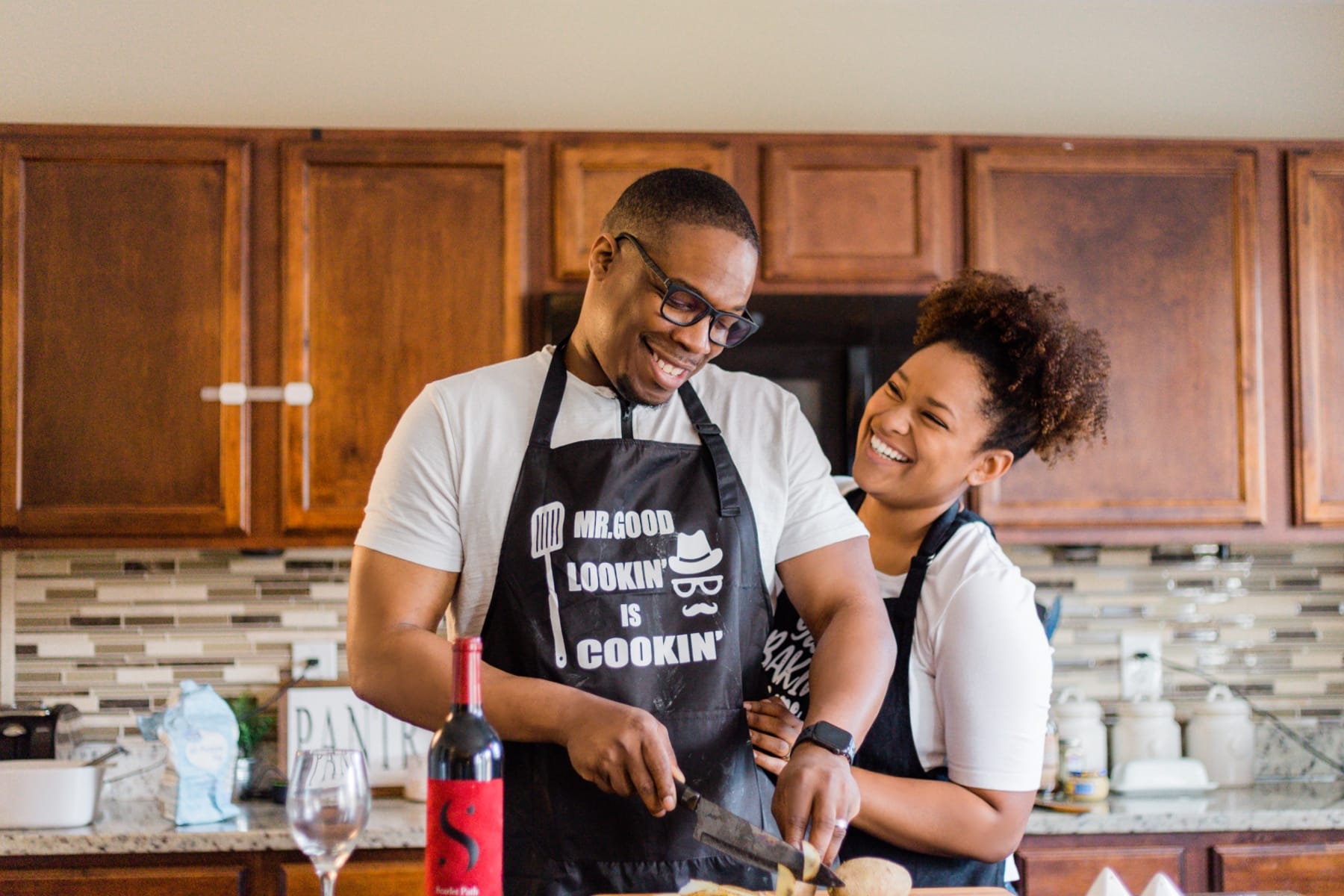 Flour tortillas stuffed with cheesy chicken, and topped with a creamy cheese sauce. This recipe is easy to make, and perfect for a date-night-in!
Prep Time: 10-30 minutes (starting with cooked chicken vs raw chicken)

Cook Time: 25 minutes

Total Time: 45 minutes

Servings: 4-5
Ingredients:
2 cups cooked, shredded chicken
10 Soft flour tortillas (taco sized)
5 Oz Cream cheese
2 Teaspoons garlic powder
3 Tablespoons Butter
1.5 Tablespoons Taco seasoning
3 Tablespoons Flour
2 Cups Chicken broth
1 Cup Sour cream
Salt & Pepper to taste
2.5 Cups Shredded monterey jack cheese or mexican blend
Salsa (optional, for serving)

Directions:
Preheat oven to 350 degrees, and Grease a large casserole pan (9x13).

Add the cooked chicken to a bowl and shred or finely chop. Add 1 cup of shredded cheese, garlic powder, and cream cheese in a bowl, and mix well.
In a saucepan, melt the butter, stir the flour in, and add taco seasoning. Add 2 cups of chicken broth and whisk until smooth. Add 1/2 cup of shredded cheese and heat over medium heat until thick and bubbly. Stir in the sour cream, but do not allow the mixture to come to a boil. Remove the saucepan from the heat.
Fill each tortilla shell with the chicken and cheese mixture, roll it up, and place in the baking dish.
Pour the liquid cheese mixture over the top of the enchiladas, and sprinkle the other 1/2 cup of shredded cheese on top.
Bake for 22 minutes, and then broil for 3 mins to brown the cheese.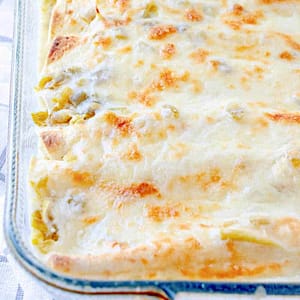 Leftover Storage: Wrap in an air-tight container and store in the fridge. It should last 3-4 days.