What separates us from others is that we are a husband and wife team of relationship coaches, grounded in the traditional marriage design.
We are strong and unapologetic advocates of the traditional marriage model, as it aligns with our values and beliefs.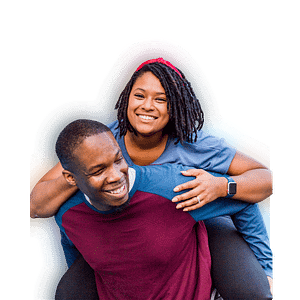 We are a married couple of 9 years, parents of  young girls, and believers that we can change the world by changing marriages and families.
We tackle tough and controversial topics often, as we tend to go against the grain of today's world. We support traditional gender roles: mothers and wives being submissive keepers of the home, and men and fathers becoming better leaders for their families.
With 10 years of helping couples in our church, our life mission quickly became to restore families and marriages. We realized how much is NOT taught to men and women, prior to marriage, so we sought to fill that gap.